Last year I received an Individual Artist Program grant from the Indiana Arts Commission. With it, I bought a Saori loom in order to further my artistic growth through this free weaving style.
As part of my grant, I created a public project which involves members of the community weaving peace banners, the first of which was presented to The White Violet Center for Eco-Justice on Earth Day 2011.
As of this writing, three banners (totaling about 40 feet of weaving) have been completed by more than 125 weavers.
Weaving Events Completed (All events in Terre Haute, IN)
2010
September -Crossroads Arts Fest
October - ArtReach, RiverWools, First Unitarian Universalist Congregation
December
Dec 3 - Miracle on 7th Street holiday event -5-10 p.m. at 7th and Wabash, downtown Terre Haute. Riverwools
Dec. 8 - Riverwools, 671 Wabash Avenue, Weaving Wednesday 1-3 p.m.
Dec 10 - BookNation, 675 Wabash, 3-6 p.m.
2011
Apr 16 - Earth Day Event, White Violet Center for Eco-Justice 11 a.m. - 3 p.m.
Apr 18 - Ouabache Elementary School, Mrs. Ennis' Kindergarten Class
Upcoming Weaving Events
Jun 13-17 - Casa Picasso Art Camp, First Unitarian Universalist Congregation
Download pdf of article on the project in the Jan/Feb 2011 Terre Haute Living magazine here.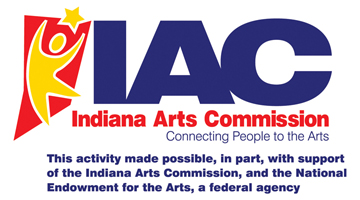 Sophia, age 5, begins the first banner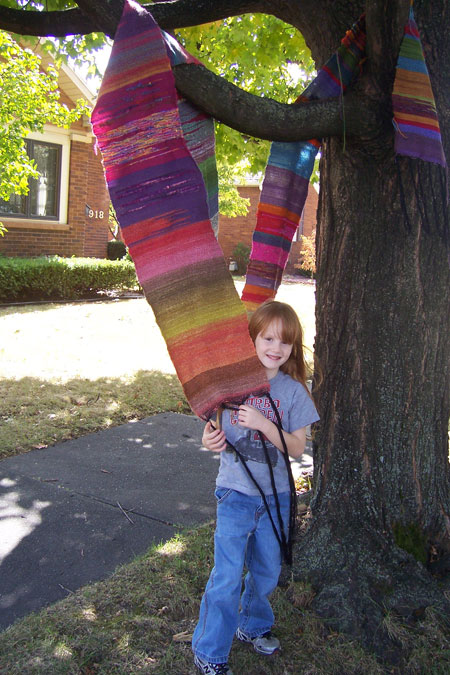 Banner No. 1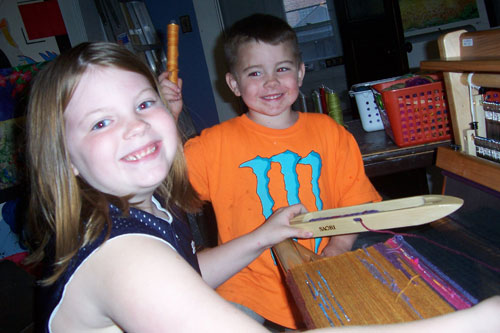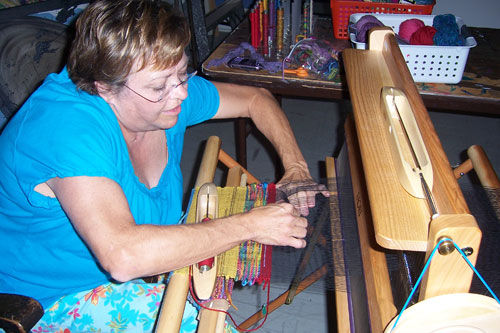 Weaving at ArtReach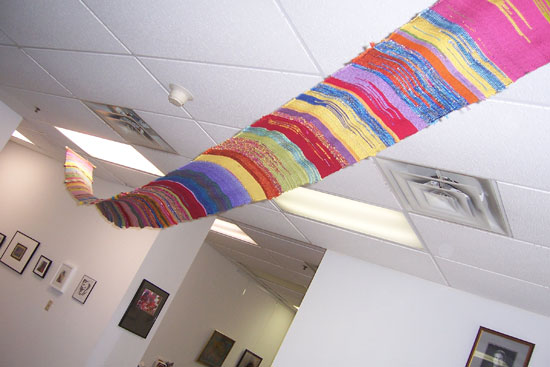 Banner No. 2 displayed at Arts Illiana Spring Exhibition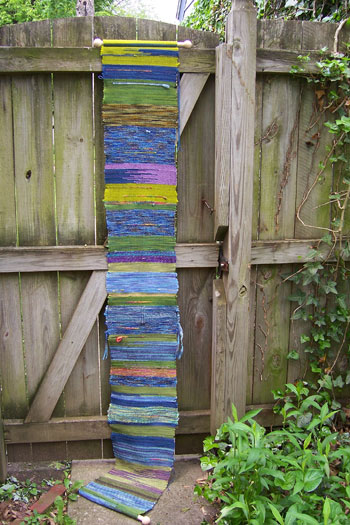 Banner No. 3, woven at Earth Day
and by Mrs. Ennis' Kindergarten class at Ouabache Elementary